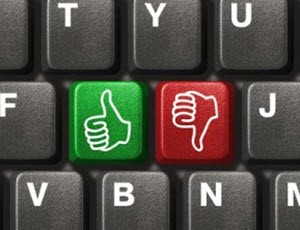 A binary option is also known as a fixed-return option. The profit you can make on a binary option is determined in advance. You either lose all your invested money (the option's purchase price) or get the predetermined profit. There is no middle road or sliding scale – that is what makes it binary.
This is a stark contrast to traditional options, where you can't know in advance how large a profit you will make if you make a profit.
Buying binary options
There are plenty of platforms online that sell binary options. Unlike traditional exchanges with limited trading hours, binary option platforms are normally open around the clock and seven days a week, including major holidays such as Christmas and New Years Eve.
You can learn more about how to trade binary options by visiting binaryoptions.co.uk.
Make the right prediction
The classic binary option is based on making a prediction about the future event. It can be almost anything.
The USD/EUR exchange rate (as displayed by Bloomberg) will be above 1.1500 when this binary option expires.
The NYSE:SUNE price will be below 1.40 when this binary option expires.
The NYSE: GLD will never drop below 120.00 during the lifetime of this binary option.
If your prediction turns out to be right, you get the predetermined amount of money or assets. If your prediction turns out to be wrong, you get nothing, which means that you lose the money you purchased the binary option for.
What do I get?
For most binary options, you get cash if your prediction comes true.
There are other binary options available, e.g. binary options where you get a certain number of the underlying shares if your prediction comes true. So, you can for instance purchase a binary option where you predict the price movements of NYSE:T and if your prediction comes true you become the owner of three common shares in AT&T Inc.
Binary options that aren't binary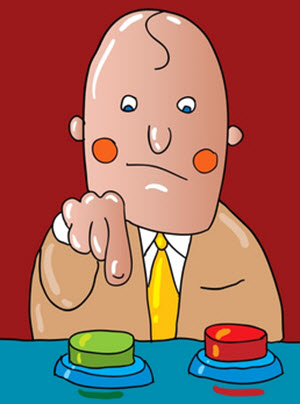 During recent years, several online platforms have begun marketing "binary options" that aren't actually binary. They aren't binary since there is a sliding scale for how large your profit can become. You may for instance get a $5 reward for each $1 the NYSE market price for the underlying share is above a certain level when the binary option expires.
There are also "binary options" being marketed where there is actually the possibility of only losing part of the invested money. E.g. purchase a binary option for $50 and get a $10 consolation price if the underlying share price stops within $5 below the mark where the binary option would have given you a $500 reward. You still lose money, but only $40 instead of $50.
Regulation
Most binary options have a really short lifespan. It is possible to purchase a binary option online that will mature within less than a minute from being issued. This is of course appealing to speculators that want to get quick results. However, it has also led to the binary option being classified as a gambling product rather than an investment product in several jurisdictions. Purchasing an option with a super-short life span is there seen a similar to playing the roulette, rather than making an investment in financial instruments.
Two examples of jurisdictions that do classify binary options as financial instruments rather than gambling products are Cyprus and Malta, both members of the European Union. In Cyprus, binary options are regulated by the Cyprus Securities and Exchange Commission (CySEC). Cyprus was the first EU MiFID member to classify and regulate binary options as financial instruments. All Cyprus based vendors of binary options are legally required to have a valid license from CySEC, otherwise their business is in violation of Cypriot law and can be closed down. In Malta, vendors of binary options must have a Category 3 Investment Services license from Malta's Financial Services Authority and conform to MiFID's minimum capital requirements.